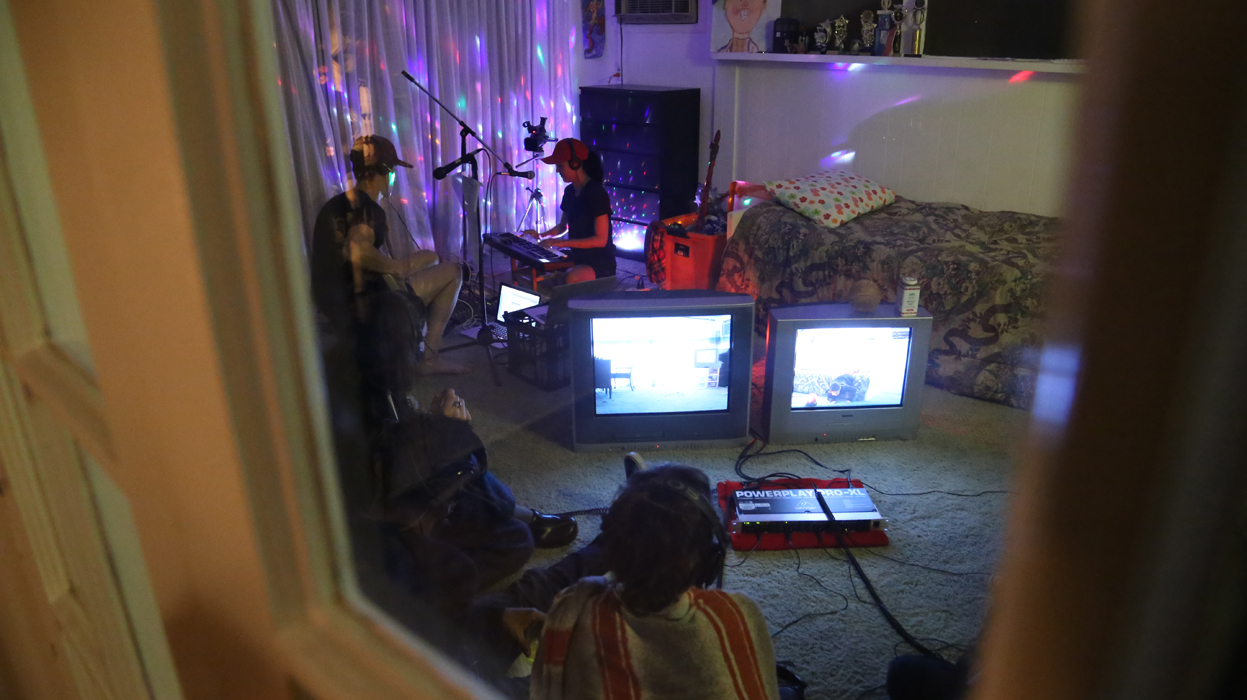 GRAND LADY DANCE HOUSE is the host for performances and videos by Jennie Liu and collaborators currently, primarily, Andrew Gilbert founding member of Poor Dog Group. Since 2004 Liu's work has been presented by venues including the former Dance Theater Workshop, The Ontological-Hysteric Theater, HERE Arts Center, Brooklyn Arts Exchange, REDCAT (NOW Festival 2013), Live Arts Exchange, LA, and The Bushwick Starr. She has been a resident artist at PAM/Highland Park, theBogliasco Foundation, Yaddo Arts Colony, UCLA, and has received grants from the Multi-Arts Project Fund, the Jerome Foundation, and the Center for Cultural Innovation.
HIGHLAND PARK
Frankie Silver
performers Nitai Cook and Ahrum Hong. music by Julia Bembenek
Living room
SAN MARINO
Winter Flowers Bedroom Version | Anatol's room
This is part of a long term process that grows out of Jennie Liu and Andrew Gilbert's beginning study of the Urasenke tradition of Japanese tea ceremony. They performed the last iteration at the Prelude Festival in NY in October and will workshop the next at PAM in Highland Park. Many thanks to Anatol.