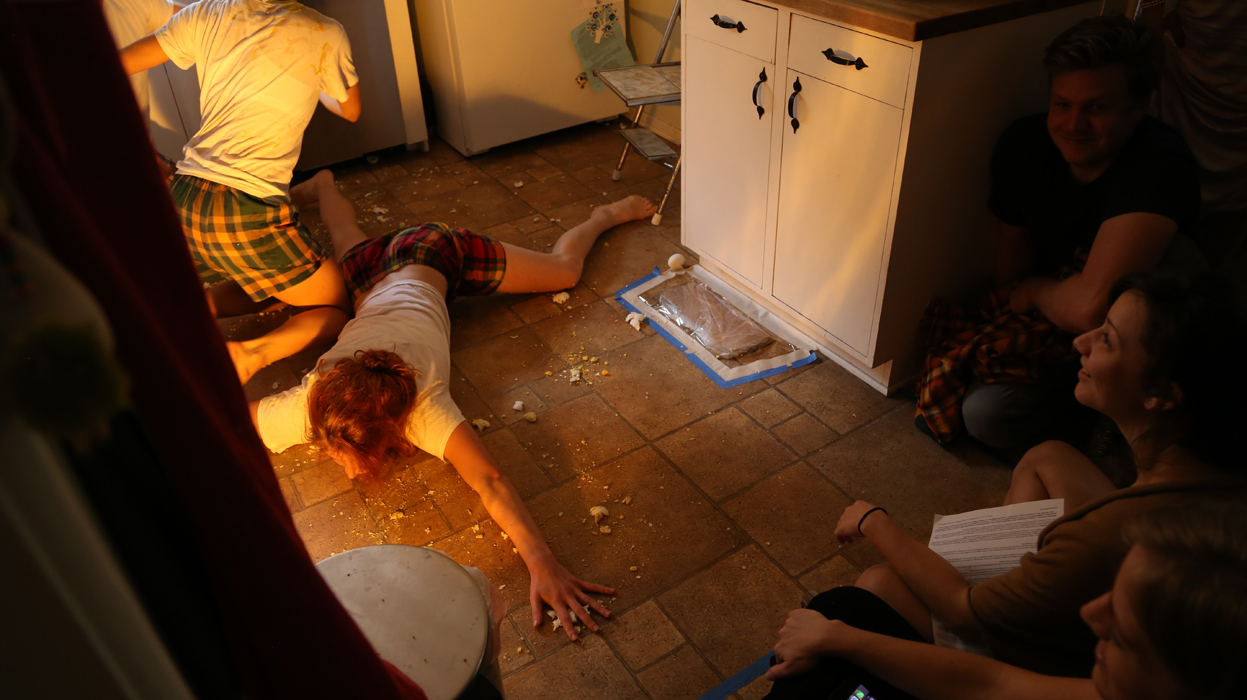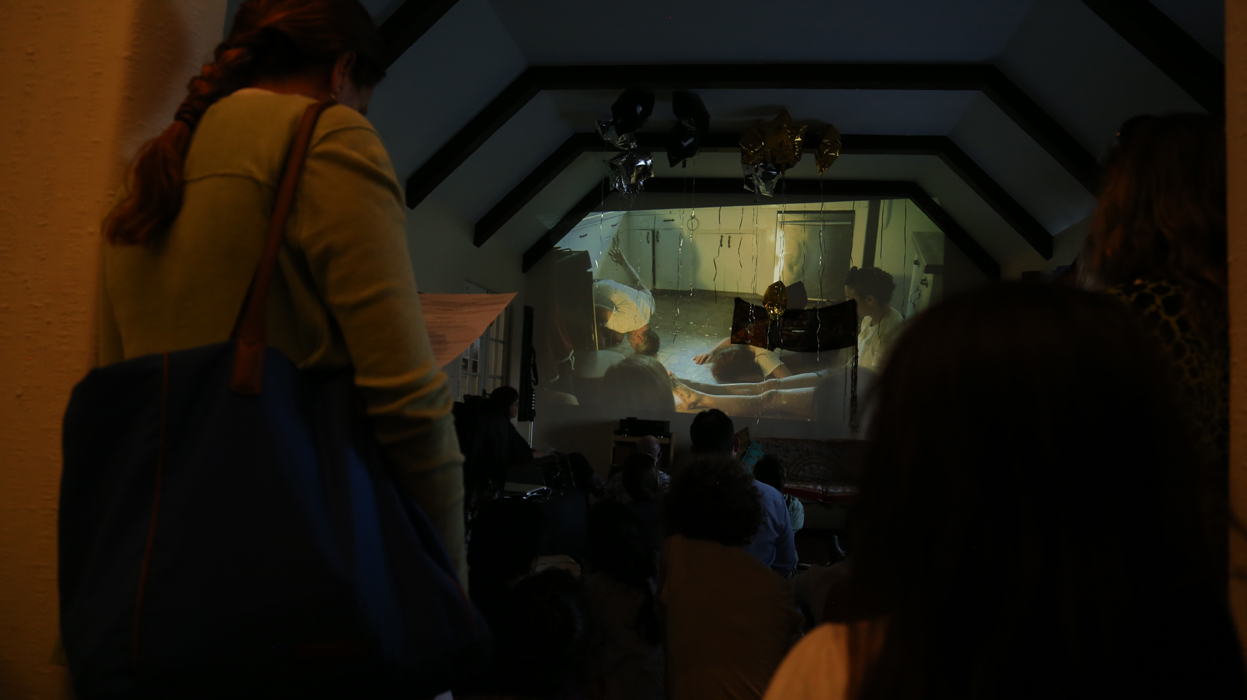 Lindsey Lollie is a contemporary dancer and choreographer in Los Angeles. She attended California Institute of the Arts where she received her BFA in dance. In 2013, Lindsey set a new work with the L.A. Contemporary Dance Company, entitled "En Route". Lindsey has presented work at The Alex Theater, Redcat Studio, ARC, Diavolo Dance Space, Calarts Commuter Festival, and LA Dance Festival. Lindsey was awarded a Foundation for Contemporary Arts Emergency Grant for her and Julian's project in Home LA. Lindsey is currently dancing for Szalt. She would like to thank Rebecca Bruno and the other artists involved in creating Home LA.
SAN MARINO
The Takers | kitchen
Performance: Harriet Bailey, Brian Felsen and Lindsey Lollie
Voice Recordings by various artists and friends/Text from the books "Bodies" and "Ishmael" /Music Composition, Costumes and Lighting by Lindsey Lollie
Lollie's work presents a scenario in which three bodies in the space enact their own story and test each other's boundaries. While survivalism and adaptation are always in play, the individuals' bodies and minds teeter on a thin line when confronted with new obstacles. Can they find a way to coexist with both the objects in the space and each other?
MARCO'S
Beacon | alley, bathroom, bedroom
Performance: Julian Boyd and Lindsey Lollie